Nicholas McCarthy
5 March 2020 @ 7:30 pm

-

9:30 pm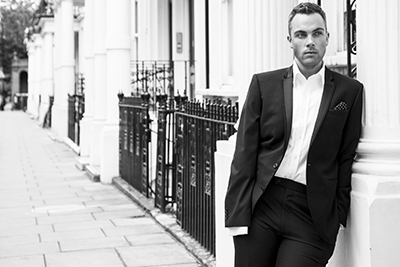 TOUR 5 – 7 MARCH
MINEHEAD – BRIDPORT – ILMINSTER – CREWKERNE
THURSDAY

5 MARCH

7.30PM

THE METHODIST CHURCH

7 The Avenue – MINEHEAD

Somerset – TA24 5AY

BOOK TICKETS

FRIDAY

6 MARCH

11.30AM

BRIDPORT ARTS CENTRE

South Street – BRIDPORT

Dorset – DT6 3NR

FRIDAY

6 MARCH

7.30PM

ILMINSTER ARTS CENTRE

East Street – ILMINSTER

Somerset – TA19 0AN

BOOK TICKETS

SATURDAY

7 MARCH

11.45AM

CENTRE FOR YOUNG MUSICIANS

(CYMT) Richard Huish College

South Road – TAUNTON

Somerset – TA1 3DZ – WORKSHOP

SATURDAY

7 MARCH

7.30PM

THE DANCE HOUSE

Gouldsbrook View
North Street

CREWKERNE – TA18 7AL

BOOK TICKETS
NICHOLAS MCCARTHY PIANO – LEFT HAND ONLY
Minehead – Ilminster – Crewkerne

SCRIABIN

Prelude & Nocturne, Op 9

Julie COOPER

Galilean Moons

Alice
CHARBONNET

M'appari

REINECKE

Sonata in C Minor, Op 179

BACH

arr Brahms

Chaconne in D minor

R STRAUSS

arr J Mann

Morgen! No 4, Op 27

BELLINI/

Fumagalli

Casta Diva from 'Norma'

BARTÓK

Etude for the Left Hand

Bridport: Bartók, Cooper, Charbonnet, R Strauss, Bellini/Fumagalli, and Bach.
The extraordinary NICHOLAS MCCARTHY returns this season. Not only does he give performances all over the world but he has helped many companies motivate their workforce, improving profitability and loyalty by sharing his unique and inspiring story.
During his tour of the West Country he will work with young players from the Centre for Young Musicians Taunton (CYMT) and I am sure he will inspire them too.
'He has been a great inspiration to many of his fellow students.'
Prof Vanessa Latarche, Royal College of Music
EVENING CONCERTS: TICKETS £15
BRIDPORT: £12