Jubilee Quartet | Upwey, 9 October 2022
9 October 2022 @ 3:00 pm

-

6:00 pm

£18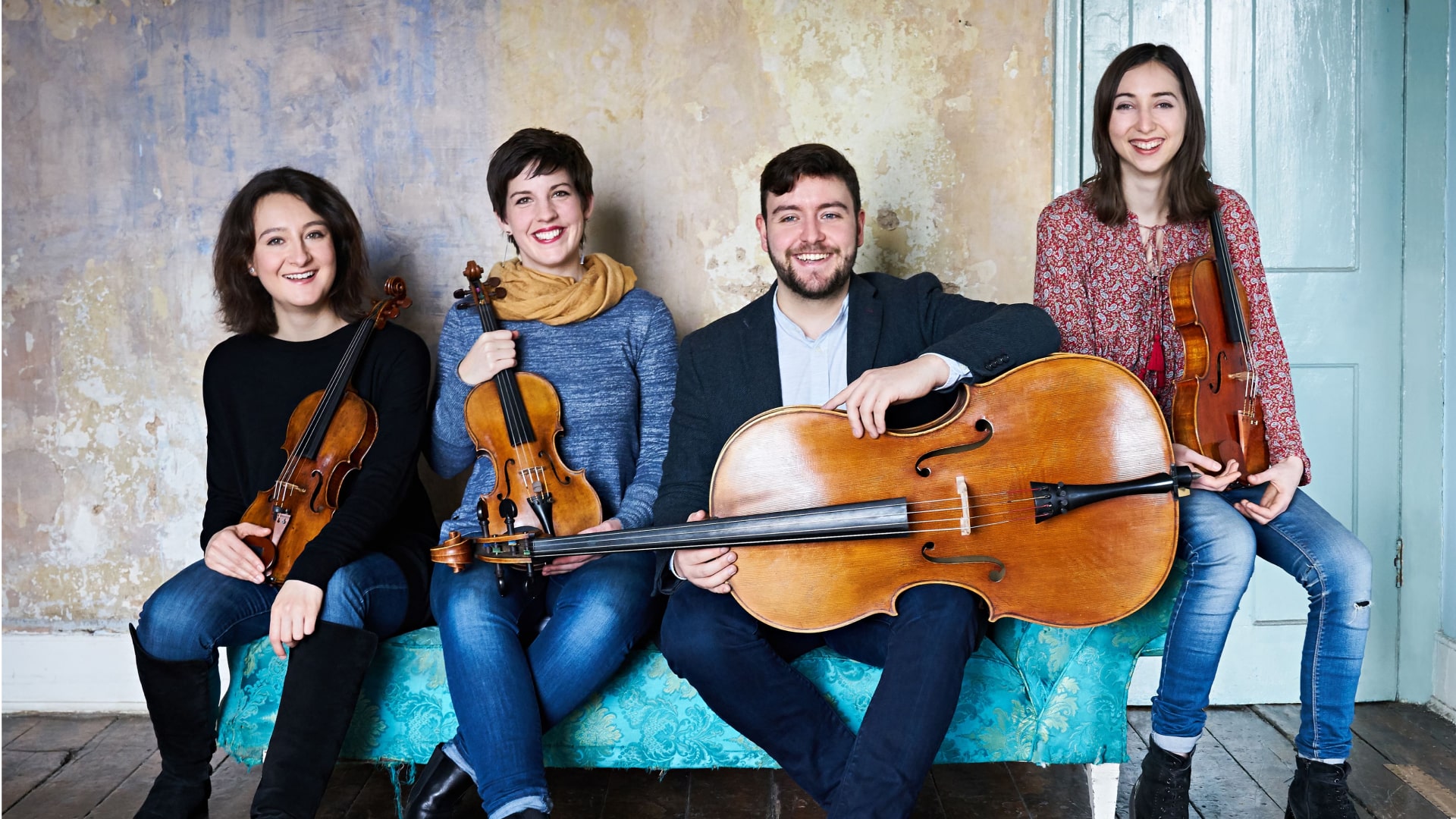 Jubilee Quartet
Cecily Ward, violin
Julia Loucks, violin
Lorena Cantó Woltèche, viola
Toby White, cello
Programme
DVOŘÁK   Cypresses Nos 1, 3, and 12
HAYDN   String Quartet No 1 in G major, Op77
WEBERN   Langsamer Satz
SCHUBERT   String Quartet No 10 in E-flat major, D 87
Venue
Upwey
Sunday 9 October, 3PM
St Laurence Church, Church Street, Upwey, Nr Weymouth, Dorset, DT3 5QE
Get directions
Booking
Scroll down to book your tickets online today. Booking is safe and secure. Your e-tickets will be emailed to you as soon as you book.
Alternatively, for details about the various ways of booking tickets for all the concerts, visit How to book & FAQs.
Alternative concert dates
Minehead
Thursday 6 October, 7PM
Find out more
Bridport
Friday 7 October, 11.30AM
Tickets for Bridport are not for sale via this booking site.
Bridport Arts Centre, South Street, Bridport, Dorset, DT6 3NR
Box Office: 01308 424901
Ticket sales by phone or in person from the Tourist Information Centre,
South Street, Bucky Doo Square, Bridport, DT6 3LF
Monday – Saturday – 10am – 3pm
OR online at www.bridport-arts.com
Tickets can be bought on the door from 11am, by card only.
Get directions
Ilminster
Friday 7 October, 7.30PM
Find out more
Crewkerne
Saturday 8 October, 7.30PM
Find out more
---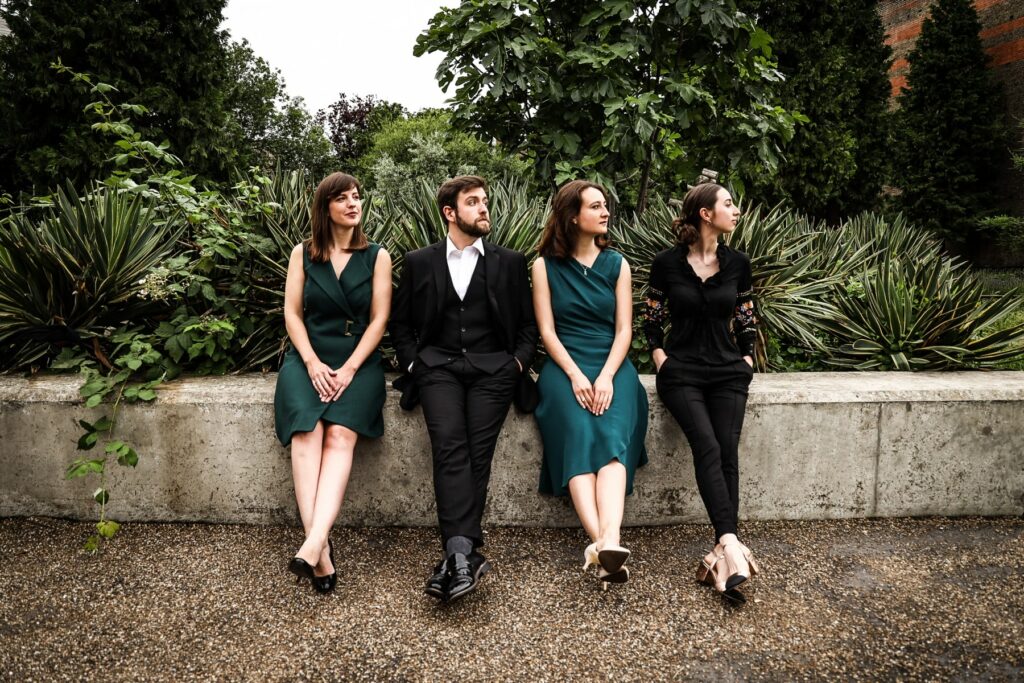 We welcome back the JUBILEE QUARTET.
Sadly Tereza Privratska is unable to join us for the tour, which starts on 6 October. Cecily Ward has very kindly agreed to step in at the last minute.
Biography
Originally formed in 2006, the Jubilee Quartet is now made up of four musicians from across the globe. Each member of the quartet brings their unique sense of cultural identity to the group.
The quartet has received glowing reviews for its debut recording of three Haydn quartets released in 2019 on Rubicon Classics and were winners of the First Prize at the Gianni Bergamo Classic Music Award in September 2019.
The Jubilee Quartet is an Associate Ensemble at  Birmingham Conservatoire of Music.