Nicholas McCarthy
19 February 2016 @ 11:00 am

-

12:00 pm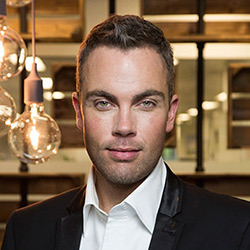 TOUR 19 / 20 FEBRUARY 2016
FRIDAY
19 FEBRUARY

BRIDPORT ARTS CENTRE 11am-12pm
South Street
Bridport, Dorset, DT6 3NR

FRIDAY
19 FEBRUARY

ILMINSTER ARTS CENTRE  8pm
East Street
Ilminster, Somerset, TA19 0AN

SATURDAY
20 FEBRUARY

THE HUB  7.30pm
Church Street
Lyme Regis, Dorset, DT7 3BS
NICHOLAS MCCARTHY piano – left hand only
NICHOLAS MCCARTHY is becoming widely known as a very successful disabled artist and has performed all over the UK and abroad and has appeared regularly on television and radio.
He was born with no right hand and only started playing the piano aged 14. He is very proud to have played at the 2012 Paralympic Games Closing Ceremony and supports other young disabled artists. He is the only one-handed pianist to have graduated from the Royal College of Music in 130 years.
We are delighted to welcome him to our series.
Evening concert programme:
SCRIABIN/CIMMIRO

Etude Op 2 No 1

SCRIABIN

Nocturne Op 9 No 2

GERSHWIN/MCCARTHY

Summertime

GERSHWIN/WILDE

Etude No 3
'The Man I Love'

LISZT/ZICHY

Liebestraum No 3

BELLINI/FUMAGALLI

Casta Diva Che Inargenti from 'Norma', Op 61

R STRAUSS/MANN

Morgan, Op 27 No 4

CHOPIN/GODOWSKY

Etude Op 10 No 3

PUCCINI/MEINDERS

'O Mio Bambino Caro'

BLUMENFELD

Etude in A flat Op 36

RACHMANINOV/MEINDERS

Vocalise

CHOPIN/GODOWSKY

Etude Op 25 No 12
Bridport:
| | |
| --- | --- |
| SCRIABIN/CIMMIRO | Etude Op 2 No 1 |
| SCRIABIN | Nocturne Op 9 No 2 |
| GERSHWIN/MCCARTHY | Summertime |
| GERSHWIN/WILDE | Etude No 3 'The Man I Love' |
| LISZT/ZICHY | Liebestraum No 3 |
| BELLINI/FUMAGALLI | Casta Diva Che Inargenti from 'Norma', Op 61 |
| R STRAUSS/MANN | Morgan, Op 27 No 4 |
| CHOPIN/GODOWSKY | Etude Op 10 No 3 |
| CHOPIN/GODOWSKY | Etude Op 25 No 12 |
REVIEW