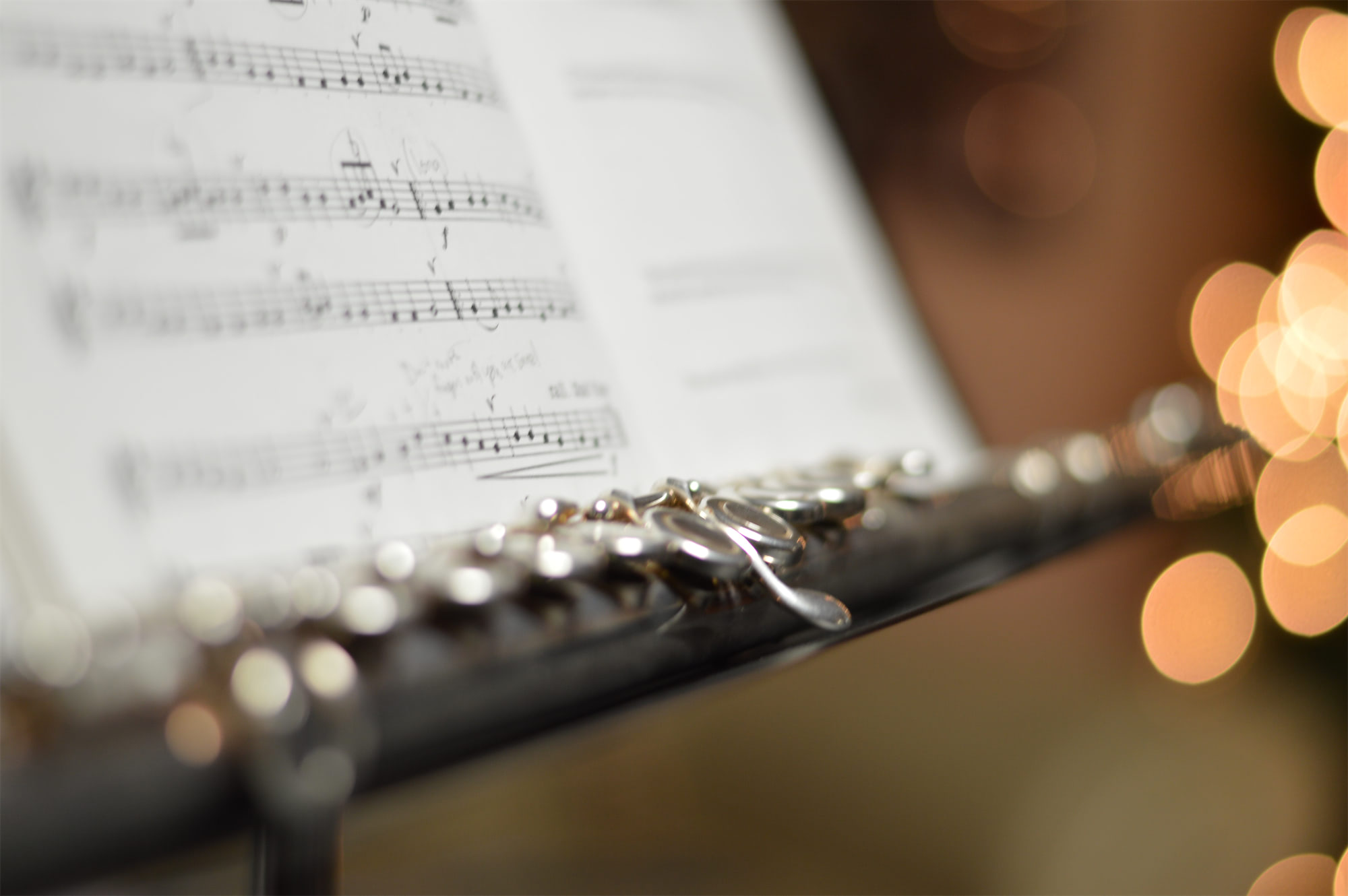 The Dance House, Crewkerne
THE DANCE HOUSE
Gouldsbrook View – North Street – Crewkerne – Somerset – TA18 7AL
Google map to The Dance House

Doors open – 6.45pm
Concert starts – 7.30PM

CONCERT TICKETS: £18
Optional donation at the concert
Unreserved seating ie. no numbers.
Choose when you arrive.

BOX OFFICE:

You can buy via the Concerts in the West ONLINE booking system.
OR by email: concertsinthewest@gmail.com and pay at the door.

OR in person from the
Local Information Centre at the Town Hall
Market Square, Crewkerne TA18 7LN
Monday – Friday – 10am – 4pm
Closed Saturday & Sunday

OR you can buy on the door by card or cash. It would be helpful if you could email us to let us know that you are coming as space is limited.
Booking for concerts in 2024 will open on 1 November 2023.

Concessions:
Children aged 12 and under come in free with an accompanying paying adult. Students: £5

Drinks are available before the concert and during the Interval.

Town parking & Abbey Car Park. Please do not park in the business area opposite as this is privately owned.

DIRECTIONS: THE DANCE HOUSE is just behind the Baptist Church in North Street – red double doors in the lane.

All touring musicians will perform in Crewkerne on the Saturday evening.
2024 Season
17 February – The Perks Ensemble & Ayaka Shigeno piano
16 March – Sara Trickey violin & Ivana Gavrić piano
20 April – Gildas Quartet
18 May – Pocket Sinfonia
22 June – Lara Melda piano
20 July – Lumas Winds
7 September – Mēla guitar quartet
5 October – Hilary Cronin soprano & Asako Ogawa piano
16 November – Berkeley Ensemble
To return to the Home page click on the logo at the top of the page.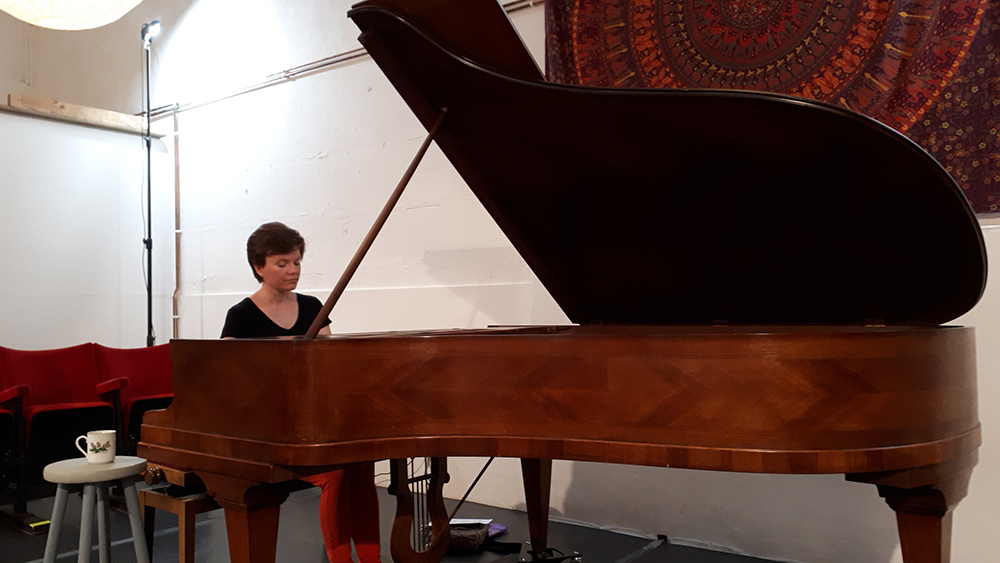 Claire Hammond – July 2019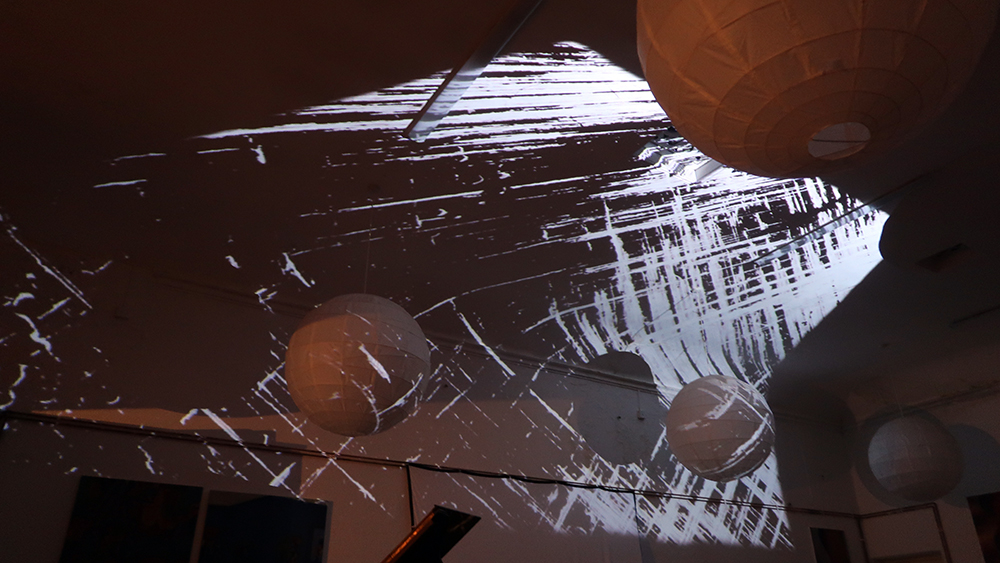 Nicholas Mulroy, John Reid and artist William Lindley – February 2020
Trio Klein – Kamila Bydlowska, Shiry Rashkovsky and Ella Rundle – November 2021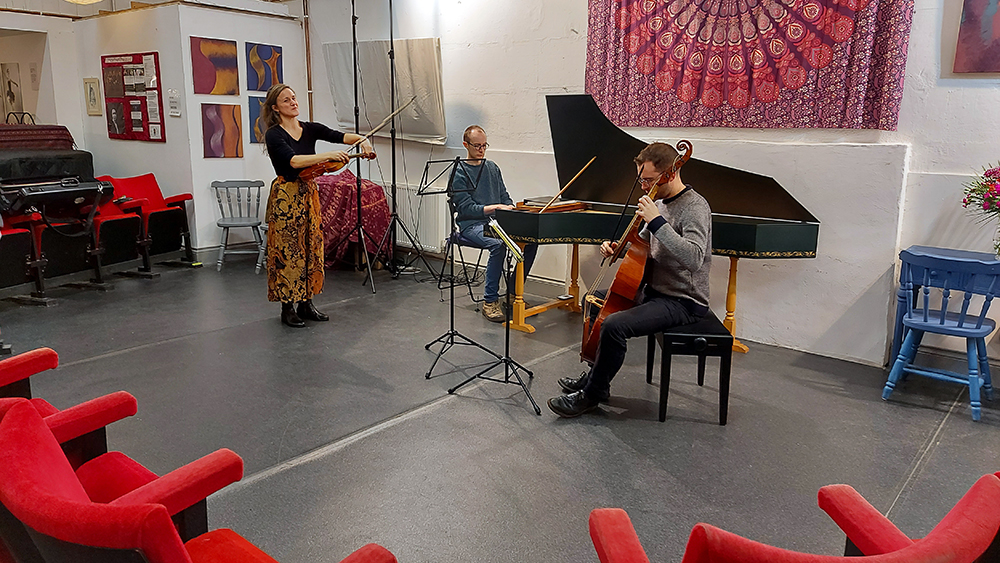 Naomi Burrell, David Gerrard and Gavin Kibble – November 2022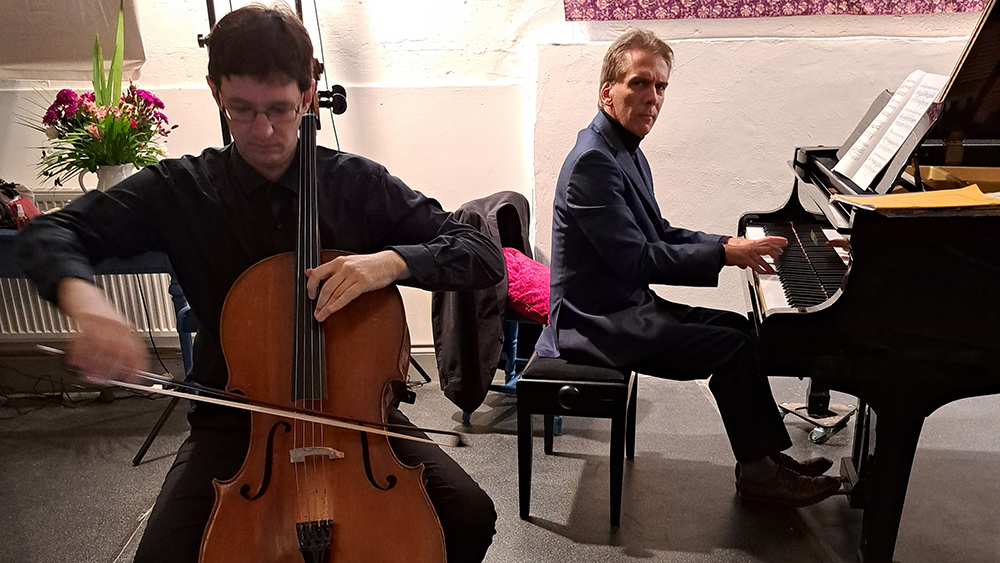 Riccardo Pes and Alexander Boyd – September 2023